Female Endocrinology
---

---
Endocrinology is the field of hormone-related diseases. Hormones regulate metabolism, respiration, growth, reproduction, sensory perception, and movement. Hormone imbalances are the underlying reason for a wide range of medical conditions.
Breast Clinic
We provide a caring and multidisciplinary team to help you with all the breast-related concerns. They offer you customized care in a supportive environment and the best alternatives for determination and treatment including complex and rare conditions.
Menopause Clinic

Menopause is a natural phenomenon of women's life. We encourage a healthy transition and help our patients achieve optimal health and a good quality of life. All women enter the menopause stage in the late '40s and early '50s.
---
Teenage Clinic
Teenage clinics are special health clinics only for teens. We keep your information confidential. We provide medical and counseling services to the teens. We provide STD and HIV/AIDS education and screening, primary healthcare, and case management services to teens.
---
Infertility Clinic
---

---
Infertility is defined as the inability to get pregnant because of frequent unprotected sex for at least a year. There are many factors that interfere with pregnancy, but there is nothing to worry about it, as we provide you many safe and effective therapies.
High-Risk Obstetrics
---

---
Dr. Shivani Chaturvedi is experienced with high-risk obstetrics. The most common conditions that can lead to high-risk obstetrics include thyroid disorders, heart disease, high blood pressure, and diabetes. We offer personalized care for these women
Cosmetic Gynecology
---

---
Cosmetic gynecology is a set of procedures performed to improve the function of the sensitive parts of the female. These procedures are known as vaginal rejuvenation and vaginoplasty. We offer specialized surgery to restore the appearance and function of the vagina..
Weight loss Clinic
---

---
Our clinic helps women in losing weight gradually at any stage of life. Many women do the mistake of skipping food for losing their weight which actually has a bad impact on their health. We always advise women to follow a diet chart and do a few exercises to lose weight gradually.
Colposcopy
---

---
Colposcopy is the process to examine the cervix, vagina, and vulva for indications of disease. During colposcopy, your doctor uses a special instrument called a colposcope. Colposcopy is recommended if your Pap test result is abnormal. We have a state of the art colposcope and give colored pictures with the reports to the patients.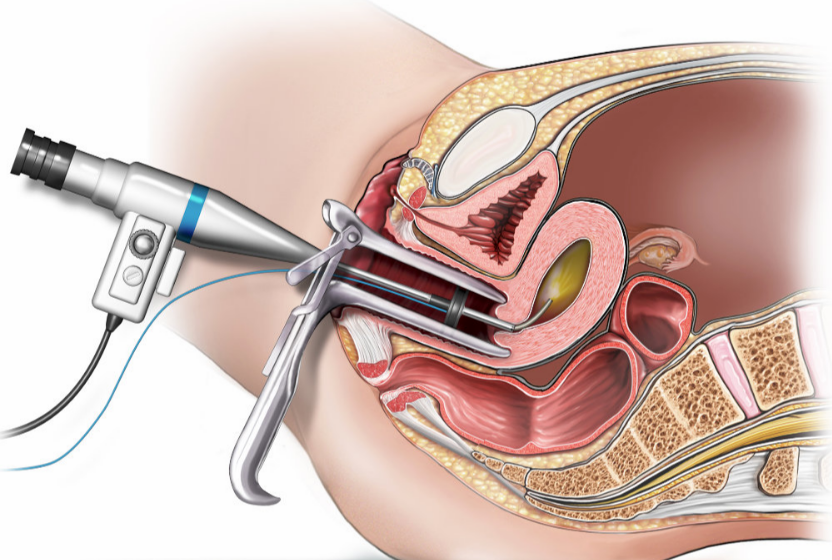 Hysteroscopy
---

---
Hysteroscopy is a procedure that allows the doctor to look inside the uterus in order to diagnose and treat the cause of abnormal bleeding through a thin, lighted tube instrument called a Hysteroscope. This device has a light and a camera on the end which allows the doctor to see inside the uterus and into the vagina to examine the cervix.
Advanced Laparoscopy
---

---
Gynecologic Laparoscopy is an alternative to open surgery. It uses laparoscopy to look inside your pelvic area. Surgeons perform surgery through several small incisions using a camera to view the procedure on a TV monitor.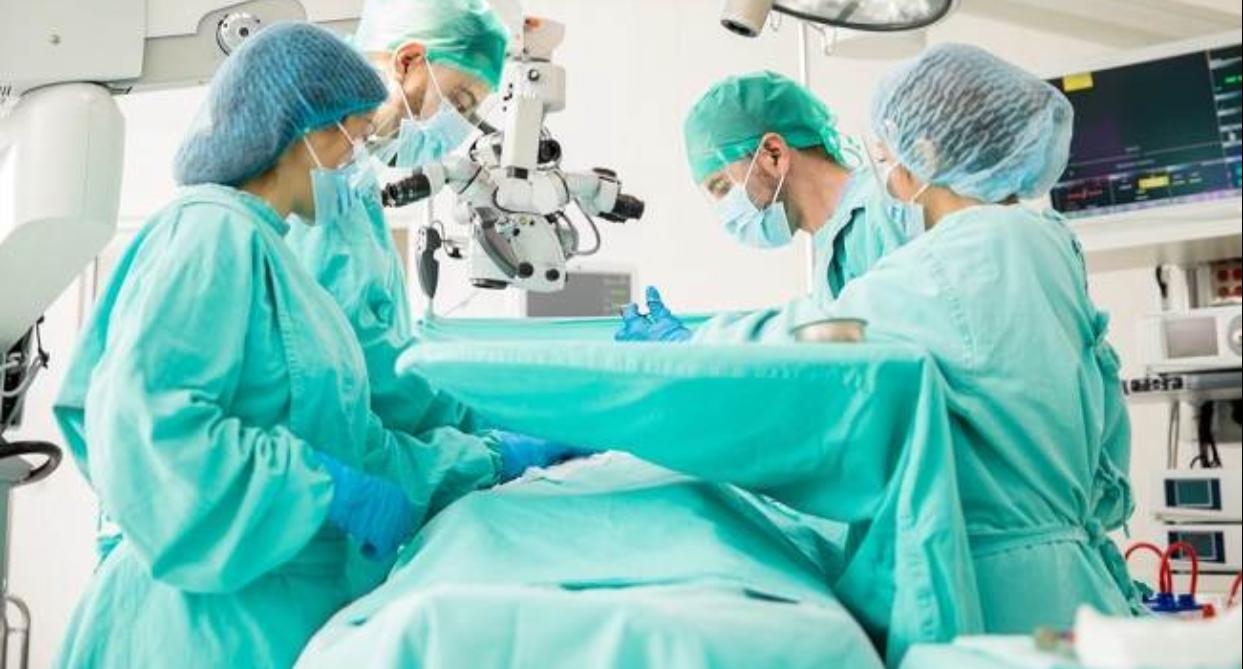 No Stitch Surgery
A Surgical incision without stitches promises to leave patients less prone to infection. This procedure takes a few minutes, seals the area completely, leaves minimal scarring, and does not require complex training.
---
Painless Labor
While it takes nine months to grow a full-term baby, labor and delivery occur in a matter of days or even hours. However, it's the process of labor and delivery that tends to occupy the minds of expectant parents the most. Painless delivery refers to the use of an epidural injection for pain relief during labor.
Minimally Invasive Surgery
In minimally invasive surgery, doctors use a variety of techniques to operate with less damage to the body than with open surgery. Minimally invasive surgery is associated with less pain, a shorter hospital stay, and fewer complications.
---
Complete Care For Women
---

---
An obstetrician-gynecologist, or OB-GYN, has advanced high-quality and personalized care in female reproductive health, pregnancy, childbirth, maternity, and abortion.